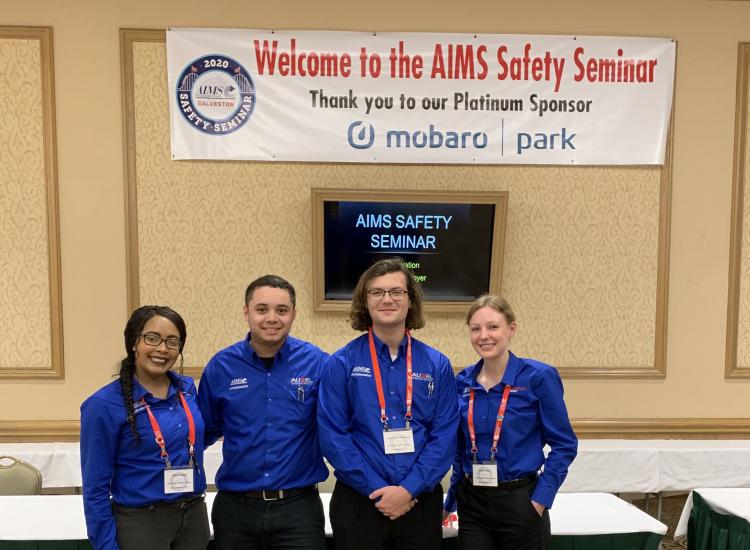 Thank You AIMS International Safety Seminar Sponsors & Volunteers
Recently, we hosted the biggest AIMS International Safety Seminar ever with more than 440 students in attendance. In addition to the incredible contribution of our amazing volunteer instructors, we were honored by the support of these generous sponsors:
Mobaro, Amusement Technical, Amusement Today, Auxel SRL, Coulter Associates, Great Coasters, IAAPA, KumbaK, LJM Associates, Vekoma, Allied Insurance, Applied Technical Services, Chance Rides, Leisure Labs, Martin & Vleminckx, Northwest Coasters, OABA, Premier Rides, ProSlide Technologies, Ralph Alberts, Ray Cammick Shows, RDI Technologies, Rides 4 U, Rockwell Automation, S&S, Tapeswitch, Uremet, Walt Disney Imagineering, Water Safety Products, WhiteWater, Zamperla, ASTM, Baynum Painting, Dynamic Attractions, Haas Wilkerson, Performance Optimist Consulting, RideBooks, Ridewerks, Vondriska Leisure Consultants, Zebec.
Being part of the annual AIMS International Safety Seminar this year, for the first time as the organization's Executive Director, I was humbled by the size of this event. Yes, attending as a student in years past, I appreciated the tremendous learning and networking opportunity and the huge offering of educational courses. But what I did not realize is that this event is way bigger than the list of sponsors, courses, instructors and volunteers. Greater even than the queue for certification exams. This event is embodies what is at the very core of our industry – making memories. Memories that we take home in the form of new friends, new skills, new perspective and new passion for making fun safe.
There is a lot on the horizon for AIMS International. Your staff, and volunteers, are working hard to bring even more programming to you and your organizations.  We have new technology tools, including a new on-line learning management system, an updated website and a new AIMS International Safety Seminar mobile app, that will help us connect to a new generation of amusement industry professionals on a global scale.  We want you to be part of that movement and to help you spread the word about how your company contributes to safety in the amusement industry.
Thank you again for trusting and supporting AIMS International. We are dedicated to partnering with our sponsors and volunteers, both now and in the future, as we work together to fulfill our mission to improve safety in the amusement industry through leadership in education.
Best regards,
Mary Jane Brewer
Executive Director