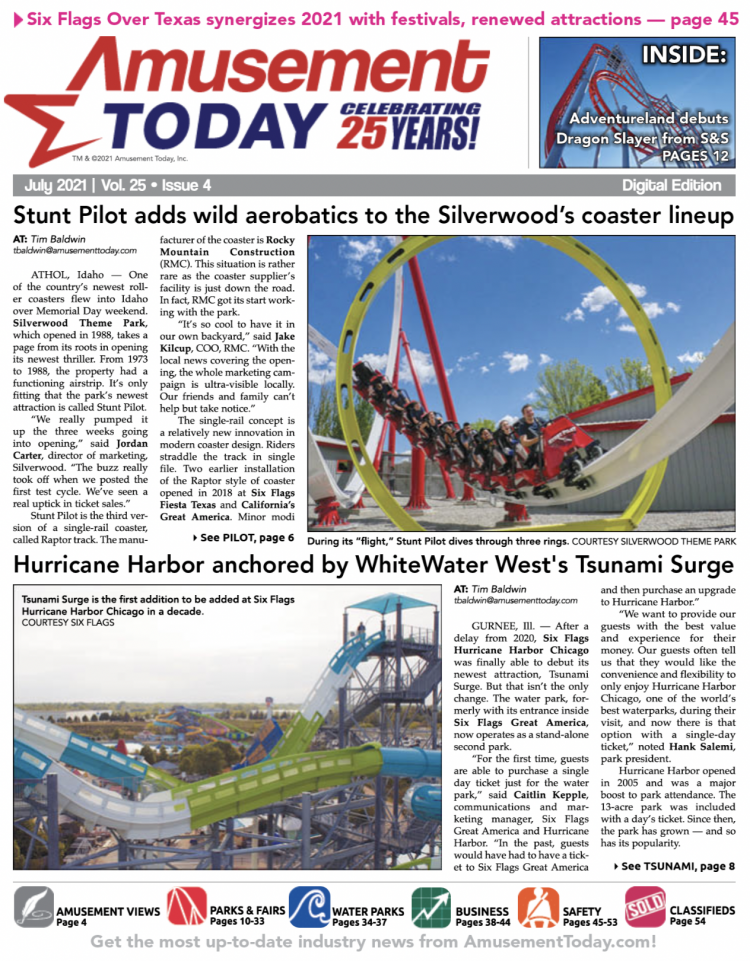 JULY 2021 - Here at AIMS International, we are so excited that the amusement industry is coming back in such a big way this summer season, and to celebrate and support the growth we're seeing, we have big plans for new programs that will be rolled out in time for the 2022 AIMS International Annual Safety Seminar, which will be held in-person in Galveston, Texas, January 9-14.  Here's a sneak peek at what we're working on:
A NEW AIMS Safety, Security and Risk Management Program.  Offering Associate and Professional-level certifications, The Safety, Security, and Risk Management Program is specifically designed for safety and security professionals working in the amusement industry today.  This program features a fully customized 2-year academy containing a targeted curriculum that prepares students to sit for new safety, security, and risk management associate-level certification exam.  The professional-level safety, security, and risk management certification credential can be earned once the associate level has been achieved and will require additional course work and independent study.  Stay tuned for more details and a full description of the course and certification requirements coming soon.
A NEW AIMS International Membership Program.  A new look to an existing program, the new AIMS International Membership Program is designed to engage amusement industry professionals in the mission of AIMS, which is to improve safety in the amusement industry through leadership in education.  Examples of the benefits AIMS members can expect to see include, discounts on safety seminars and online education tuition, access to a members-only library of educational content which can be used for in-house staff training, customized educational courses, and the opportunity to host AIMS outreach events at your facility.  We will be rolling out details soon about new membership categories, as well as a full menu of benefits that AIMS members and subscribers can take full advantage of in 2022.
A NEW AIMS International Young Professionals Affiliate Program.  Students and young professionals who are 30 years or younger with less than 5 years of full-time experience in the amusement industry can look forward to customized educational programming, discounts, and other benefits specially designed to help them gain knowledge, learn valuable skills, engage with industry veterans and ultimately to grow into the next generation of amusement industry leaders. 
Want to teach at AIMS?  We are now accepting proposals for presentations at the 2022 AIMS International Safety Seminar.  Contribute your knowledge and hone your presentation skills as you become a member of the prestigious faculty for the industry's leading safety seminar.  Presentation proposals are being accepted until July 31 at AIMSintl.org/get-involved/be-an-instructor.
Does someone you know deserve to be recognized for their contribution to safety in the amusement industry?  If so, nominate them for the AIMS International Safety Award, which is presented annually to the individual or organization that demonstrates leadership, innovation, and foresight in improving safety in the amusement industry.  The deadline for nominations is coming soon, so visit AIMSintl.org/about/awards for information on how to submit a nomination.
Questions about any of these programs can be directed to MJ Brewer, Executive Director, by emailing info@aimsintl.orgor calling 714-425-5747.