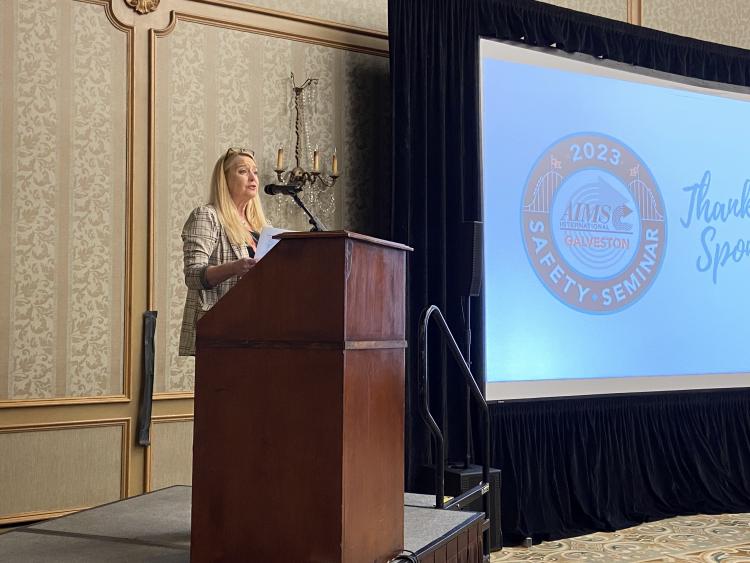 AIMS INTERNATIONAL ANNOUNCES DEPARTURE OF EXECUTIVE DIRECTOR MARY JANE BREWER
Search for New Executive Director Underway to Ensure Continuity of Operations
[Jacksonville, FL] February 28, 2023 — AIMS International, the world leader in amusement safety education, today announced that Executive Director Mary Jane (M.J.) Brewer will depart her position April 10, 2023.
"M.J.'s exceptional leadership and innovation navigated AIMS through a critical time in history and helped us achieve record growth," said Board President David Bromilow. "We are incredibly appreciative of her dedication and proud of her vast achievements. She strengthened the foundation of our organization and we will continue the progress she has achieved during her time at AIMS International," he added.
AIMS International's board of directors noted several of Brewer's key achievements:
Stayed relevant and ahead of the curve on technology use to deliver an outstanding seminar and educational platform for students and instructors, including a critical pivot during the coronavirus pandemic;
Oversaw steady growth of AIMS' online programming and in-person workshops;
Created the Academy of Amusement Risk Management, Safety and Security program, now in its second year;
Partnered with industry-leading organizations to grow AIMS International's annual safety seminar's educational offerings;
Extended educational outreach programs across the US, Canada and South America, and grew AIMS International's footprint to include the Pacific Northwest, Columbia and surrounding countries; and
Developed and executed upon five key strategies: driving AIMS International revenue, growing programming, achieving record safety seminar attendance and sponsorship revenue, and continually delivering upon the AIMS mission of providing cutting-edge safety, maintenance and operations education to the industry.
"I'd like to thank the board of directors for their ongoing support and faith in me to lead this organization. Managing AIMS International is a responsibility I have not taken lightly and hope that my successor will continue to deliver relevant, world-class safety education and certification programs that will reach even more amusement industry technicians around the globe," Brewer said. "I have had the pleasure of working with many great professionals and look forward to continuing my connection to AIMS into the future. It has been my absolute privilege to lead this amazing organization for the past four years."
The AIMS board has begun its search for a new executive director. "This role is critical to the continuity of operations so we will make sure the search process is thorough and expedited to help smooth this transition. While we are sad to see M.J. leave, we wish her well and look forward to working with the future executive director and continuing the rewarding work of supporting and uniting safety professionals around the globe," Bromilow said.
Interested candidates can consult the job description on the AIMS International website at aimsintl.org and find more information on AIMS International.