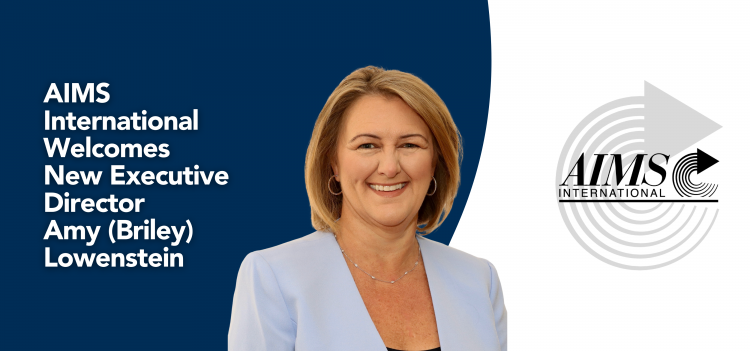 AIMS INTERNATIONAL ANNOUNCES APPOINTMENT OF NEW EXECUTIVE DIRECTOR AMY (BRILEY) LOWENSTEIN
30-Year Theme Park Industry Veteran to Champion World Leader in Amusement Safety Education
[Jacksonville, FL] April 11, 2023 — AIMS International, the world leader in amusement safety education, today announced the appointment of new Executive Director Amy (Briley) Lowenstein.
"Amy possesses an exceptional knowledge of the amusement industry, having served as a leader in the areas of operations, administration, human resources, risk management, safety, and security for more than three decades," said Board President David Bromilow. "We are confident that Amy will continue to strengthen not only the AIMS International organization, but the industry as a whole by delivering upon our mission of providing cutting-edge safety, maintenance, and operations education."
Lowenstein began her theme park career more than 30 years ago as a teenage ride operator at Six Flags Over Texas. Her tenure with Six Flags Entertainment Corp. continued through college and beyond, and included leadership positions across many disciplines at four different parks. In addition, Lowenstein worked as a vendor designing and selling labor management software specifically created for the theme park and attractions industry. Most recently, she served as vice president of human resources with Unleashed Brands, a multi-unit brand company with over 750 locations, and as vice president of human resources, safety and compliance for Urban Air Adventure Parks.
Lowenstein received her Bachelor of Science degree in Recreation, Park & Tourism Sciences from Texas A&M University.
"The amusement industry exists to provide guests with an escape from their day-to-day. At our core, we are tasked with ensuring that their visit is safe. This is, in many ways, a sacred duty that we all share, and I am honored to be entrusted with the role as executive director," Lowenstein said.
"It has been exciting to follow AIMS International's record growth and development, and its increased global presence. Through the hard work of M.J. Brewer, the board of directors and others, the list of notable achievements has positioned this organization for continued success and expansion. With my HR background, which includes training and development, I am thrilled to lead AIMS into its next chapter, providing cutting-edge resources and networking opportunities that are so vital to the success and growth of our industry."
For more information about AIMS International, visit aimsintl.org.